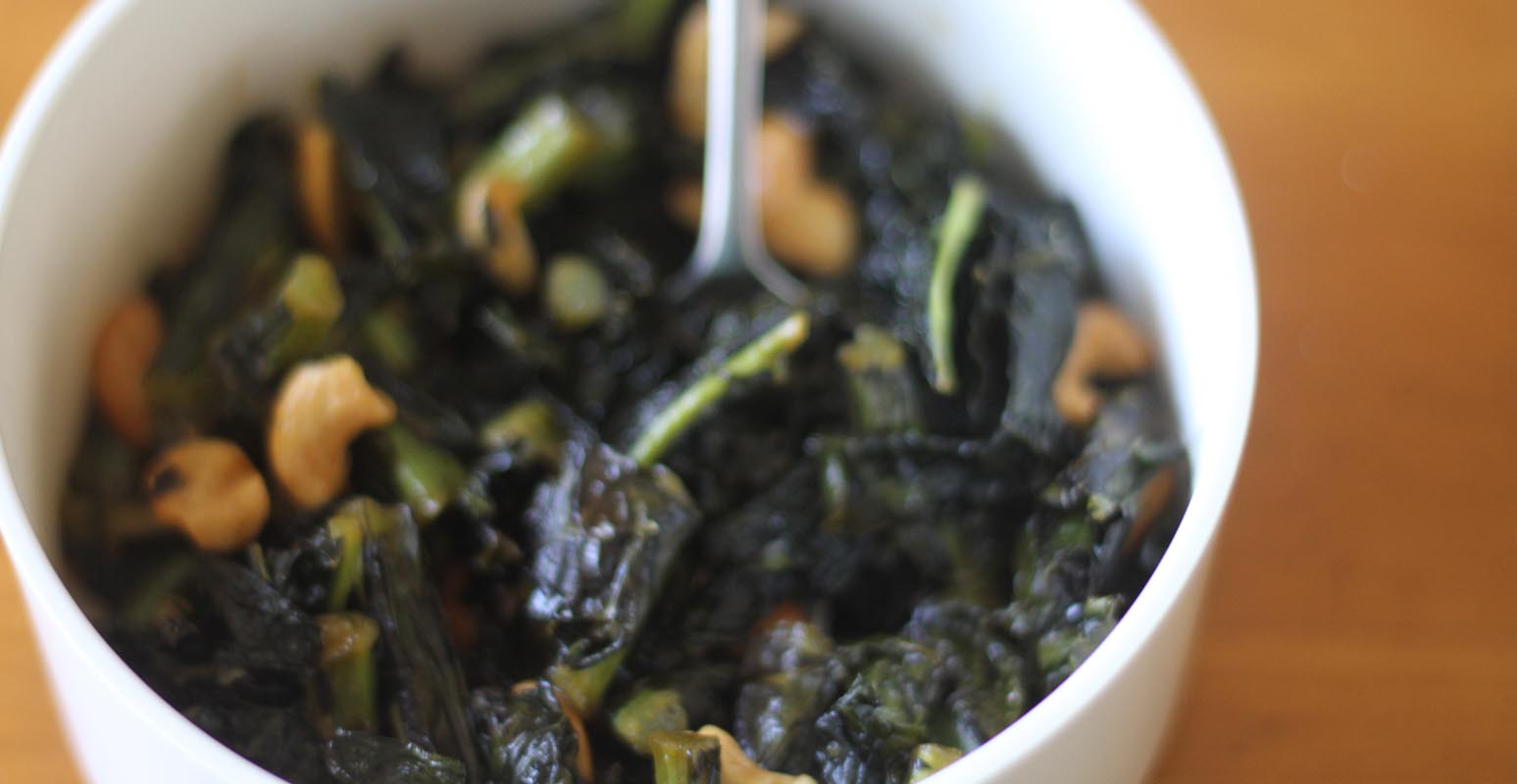 1 bunch kale, cut into largish pieces
olive or coconut oil
1/2 c organic apple or pear juice
1 – 2t mustard
1T coconut aminos (or a smaller amount of soy sauce, if you partake in the soy)
sriracha (optional & if you are a sriracha person, just use how much you want to)
large pinch salt
1T fresh squeezed oj (I prefer Trader Joes brand)
Heat up a skillet with oil. When oil is shimmering add in kale and saute until dark green. Add in apple juice, mustard, coconut aminos, siracha. Sprinkle with salt. Stir a bit to combine. Cover, lower heat and cook until kale reaches your desired toothiness. Add in oj and salt some more if necessary, toss to coat kale in sauce and oj.
(Picture has a handful of cashews added in with the oj.)