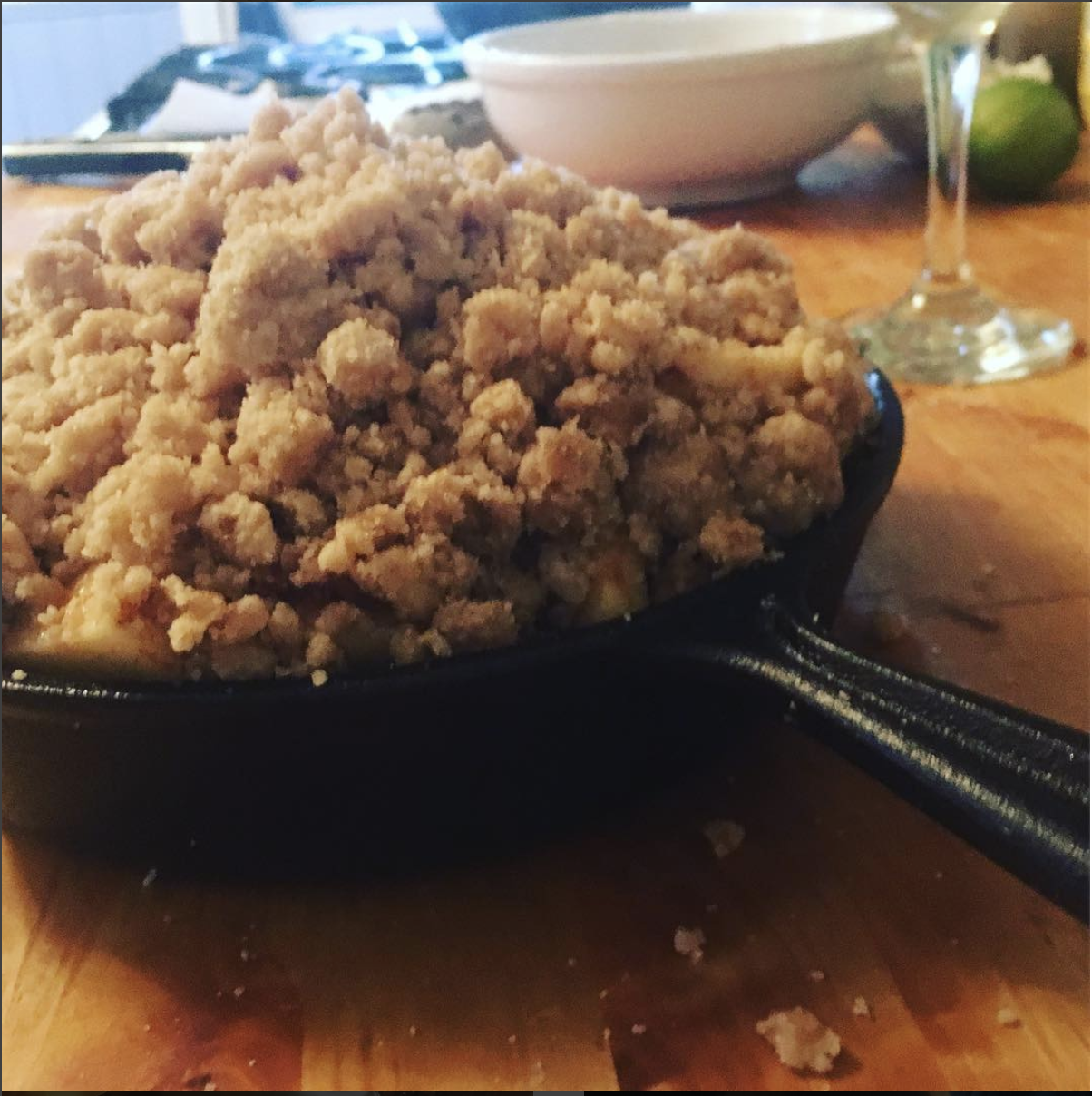 4 baking apples (honeycrisp if going for a sweeter profile, granny smith if not)
3 slices bacon, cooked and finely crumbled
1/4c sugar
1/3c bourbon
orange zest from 1/2 an orange
pinch cinnamon
big pinch salt
1 3/4c flour
3/4c brown sugar
1/2 white sugar
1/2 t baking powder
3 finger pinch salt
2/3c butter, soft or melted
1/3c bacon grease
vanilla ice cream
Preheat oven to 350°f.
Peel apples, slice in half, remove core and stem ends with melon baller. cut into 1/3″ slices. toss in the rest of the filling ingredients. Put into 6″ oven-safe skillet or baking dish.
Mix together dry crumble ingredients with whisk. Make well in middle add in butter and bacon grease. Toss/fold ingredients from sides to middle with a fork until crumble forms. Add on top of the apples. Move to oven and bake for 55-60 minutes or until top is browned and apples are bubbling.
Let rest for 10 minutes. Serve topped with ice cream.