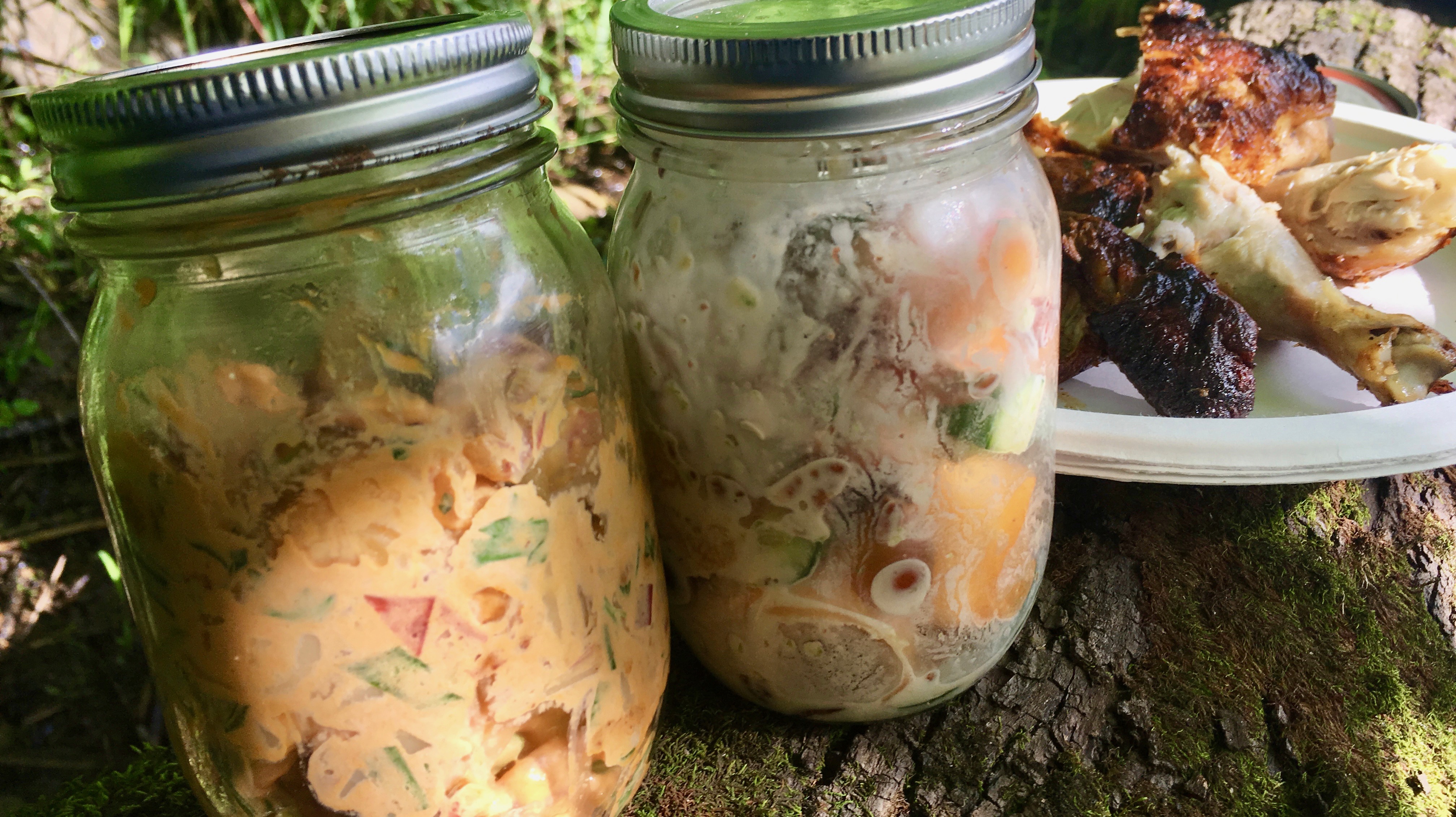 This is the best potato salad you could ever have while perched on a slippery tree above 3 feet of mud that will take your leg off if you're not careful.
3 lbs red skined potatoes, boiled until easily pierced with a fork, cooled and cut into bite sized chunks
1 – 1.5c mayonnaise
sauce from a can of chipotle peppers (if you're looking for more heat/chipotle flavor, grind up peppers until a paste)
8 slices bacon, cooked & crumbled
1/2 c green onion tops, sliced
1/2 red onion, mid-fine chop
salt to taste
Combine all ingredients and toss gently. Add more or less of whatever you wish to meet your tastes.