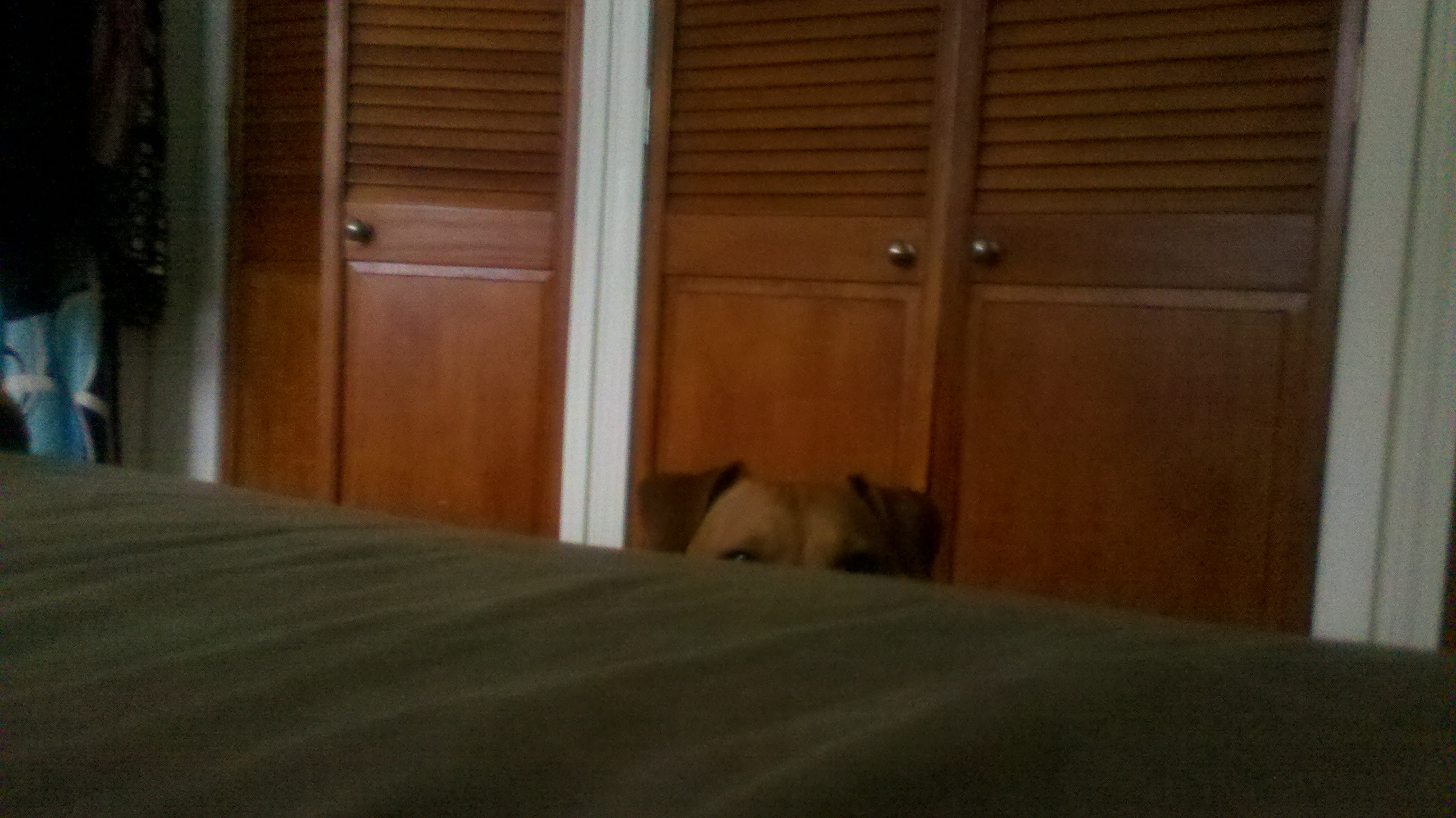 Puppies love crack.
Puppy Crack

7oz chicken livers or pre-made pate (don't give me a look, you can get it for cheap at Trader Joes)
2 egg 

1 c bread flour
1/2c whole wheat flour
1/2c corn meal
1/4c oats
1/4c ground flax seeds (process in a coffee grinder if you have whole seeds)
pinch of salt (I really just couldn't make something without salt)
1/4c chopped up cooked bacon
2T brewer's yeast
1T beef better than bouillon
1/4 – 1/2 c chicken stock
Cook chicken liver and process in a food processor with eggs. Combine the dry ingredients in a large bowl and make a well in the middle. Add in chicken stock starting with 1/4c and adding more if it needs it to incorporate all the dry ingredients. Mixture should be slightly sticky, but not wet.
Add in chicken liver & egg mixture and the beef better than bouillon and mix until combined. Pour out onto a floured surface or parchment paper and knead for a few minutes. Roll out until 1/4″ thick and cut out desired shapes.
Bake for 20 – 25 minutes. Let cool. Treat your dog.