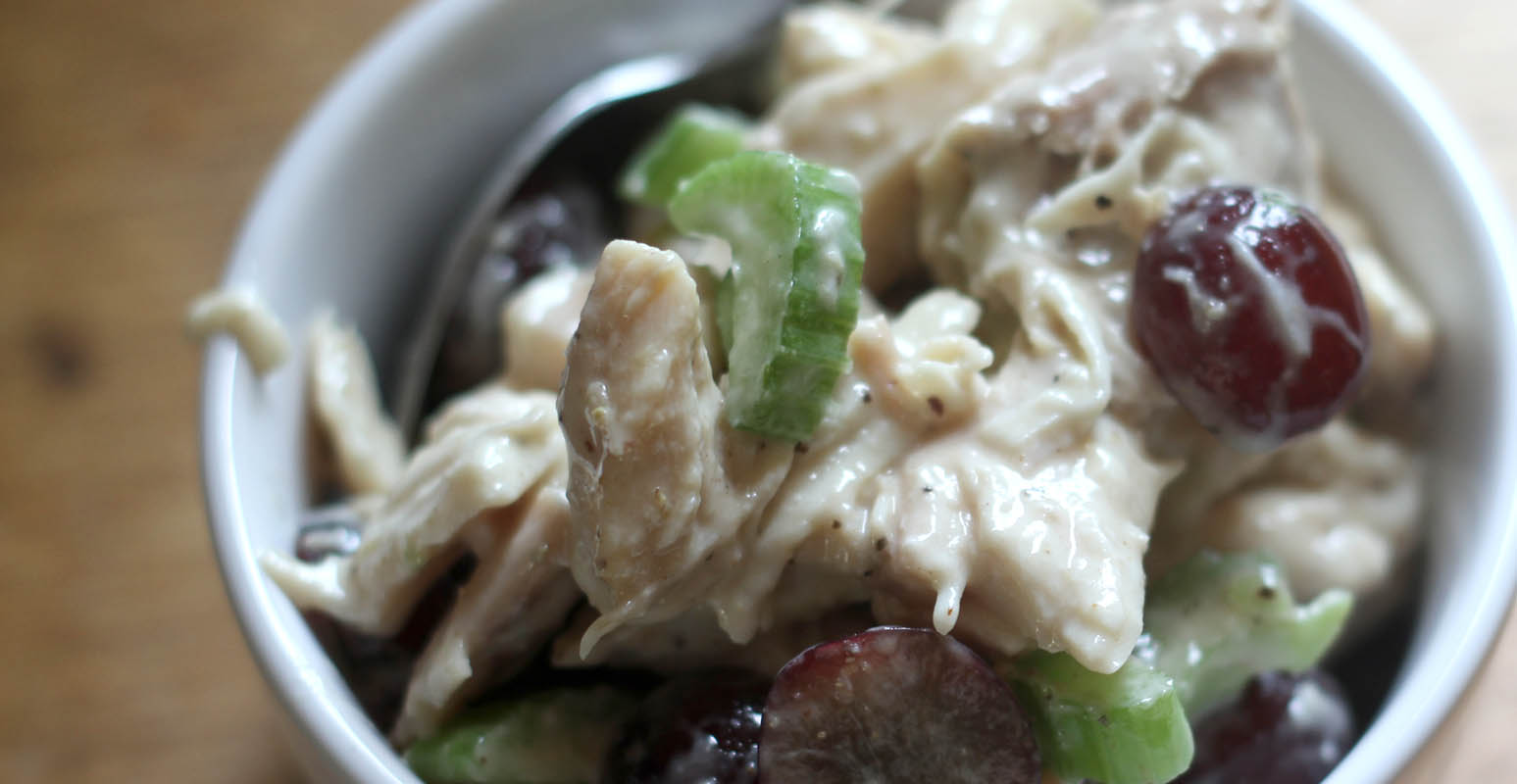 The thing that is the hardest about removing damn near everything from your diet is finding the goto foods that you can grab and go and always satisfy.
My goto food is chicken salad. It has been since I was a kid. It's endlessly versatile, easy to make and ready when you need to rush out the door.
Basic Chicken Salad
1 chicken, roasted
1c mayo
1T honey
1T sour cream (if you partake in the dairy)
1t salt
1t fruity vinegar
Cube or pull chicken. Cubed is better when you want the chicken flavor to be more pronounced, pulled is better for when you want the other flavors to shine.
Mix together with the rest of the ingredients with the chicken and chill. Add in more spices as needed.
Napa
1 – 1 1/2c grapes, sliced in half
2 stalks celery, thinly sliced
1/2c pecan or walnut pieces, toasted
white pepper
Curry
1 – 2T curry powder
3/4c yellow raisins
powdered ginger (optional)
coconut chips, or cashews (optional)
Hawaiian
2c fresh pineapple chunks, grilled
2 stalks celery, thinly sliced
Winter
zest of one orange
3/4c dried cranberries
1/2c pecan pieces
substitue maple syrup or agave for honey (optional)
1T freshly squeezed orange juice
white pepper
Apple Fennel
apple chips
fennel fronds
walnut
Ginger Scallion
Mom's
sweet pickles, chopped
juice from sweet pickles (in place of vinegar & honey)
celery salt
TexMex
Adobo Peppers
baco
cilantro
green onion
Alabama White
smoked chicken, rather than roasted
1c mayo
1/4c good quality apple cider vinegar