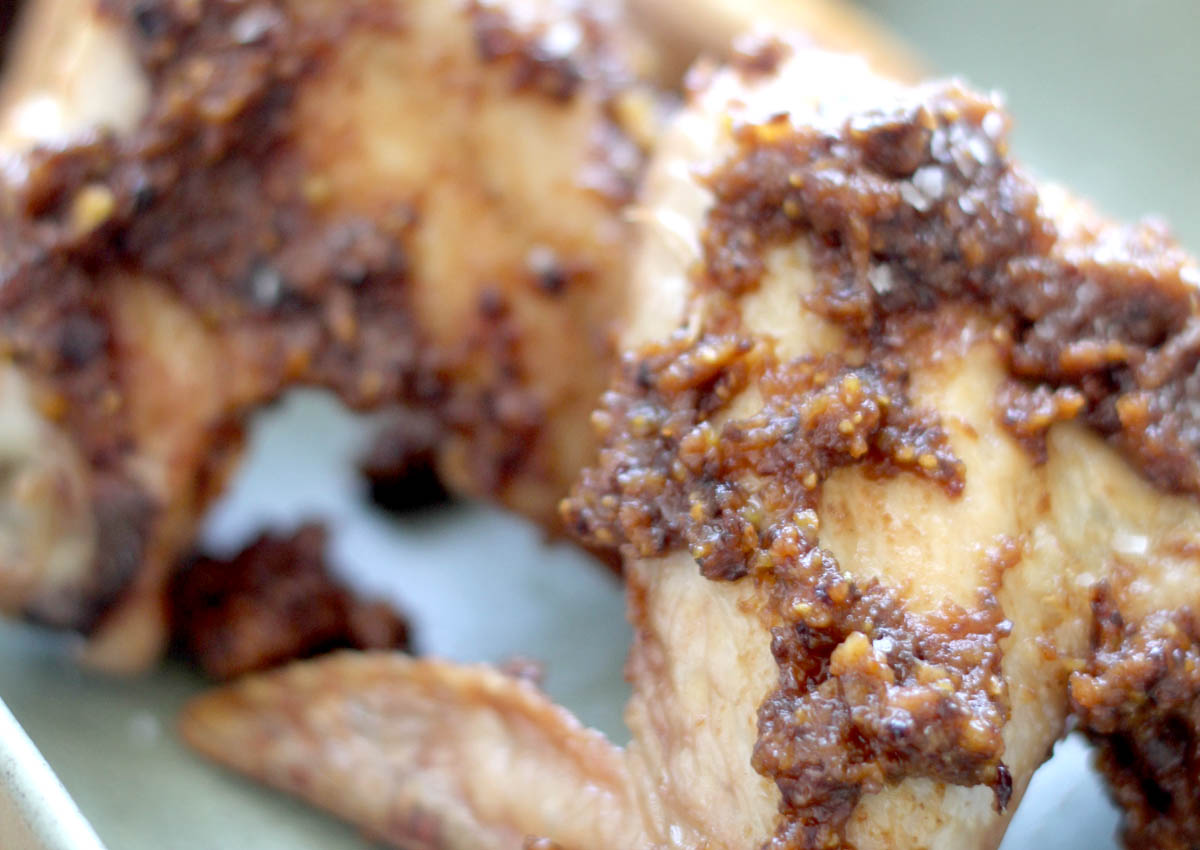 This post is more about the sauce (or paste) than the wings. It's delish and far more versatile than one might think. The basic recipe gives measurements for what I'll call the "starter paste" rubbed on chicken wings that we're cooked with naught but salt. From that point, more liquid can be added for a sauce to go with chicken or a vegetable marinade. It can be cooked in broth and/or bacon fat which brings out a deeper flavor profile, that goes great with darker meats or spread over sweet potato or other vegetable. Or you can omit the coconut milk & tea and make the mixture more coarse, then thin it out with olive oil to make a pretty kick ass marinade or dipping sauce for breads, olives or other tapas.
Fig Pistachio Sauce
1c dried figs
1/4c pistachios
1 clove garlic (optional)
1/3c licorice tea (like the prepared tea not the stuff from the bag)
3T olive oil
2T coconut milk (full fat)
1t salt
1t paprica
1/2t cumin
1t powdered ginger
1/2t onion powder
1/2t cayenne
Process all ingredients together in a food processor or Ninja until it's the coarseness you want it. Add liquids to adjust as needed.
Figgy Wings
Chicken wings
Salt
Preheat oven to 425&degf;. Sprinkle wings with salt. Bake wings for 20 – 30 minutes. Spread wings with figgy sauce and enjoy.