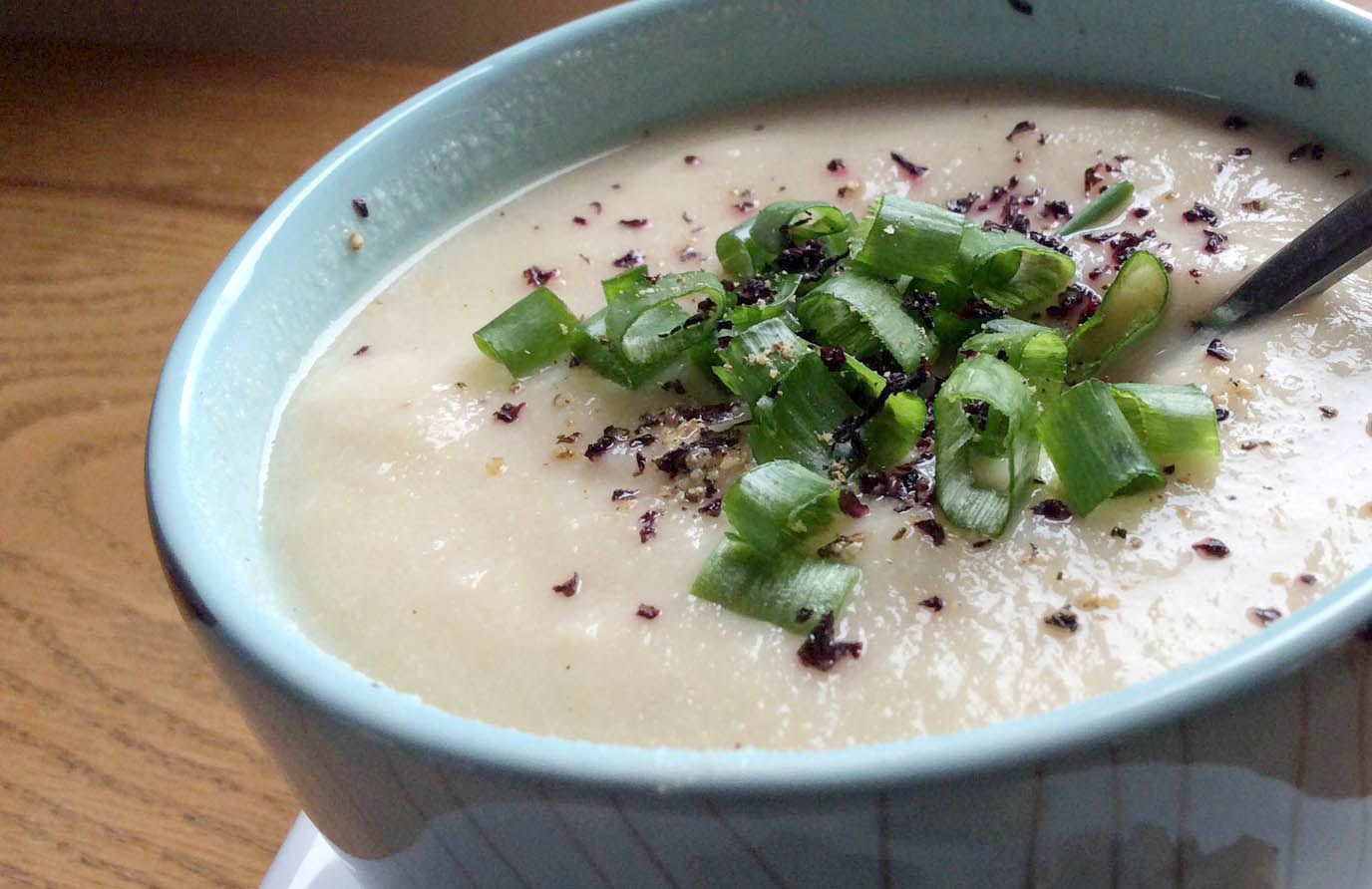 Main Bits
2 heads of cauliflower
3c vegetable broth
1c cashew cream
3T bacon grease (or other fat, I think bacon grease gives the soup a nice earthy flavor)
1t apple cider vinegar
1t mustard powder
1t onion powder
salt & pepper to taste
Garnish Possibilities
bacon, crumbled
roasted cashews
green onion stems, chopped
chives, chopped
rice seasoning, like Shiso Fumi Furikake
flake salt
pepper
Preheat oven to 450°f;. Break down half of one of the heads of cauliflower into small florets. Toss on a baking sheet and roast for 10 – 15 minutes, or until browed.
Meanwhile, break down and steam the other 1 + 1/2 heads of cauliflower until the pieces mush in easily when pressed with your finger. Transfer to a blender (hopefully a Ninja) or food processor and process until smooth. (You can add in vegetable broth here if you need to.)
Transfer mixture to a large pan over low heat. Add in cashew cream, bacon grease, vinegar and roasted cauliflower florets. Add in vegetable broth slowly, until you get to the consistency you prefer. (This is around 3c, for me.) Season with salt and pepper. Bring soup up to a bit of a bubbling and serve with the garnishes of your choice.